Based on hardware co-production agreements with international partners with rich manufacturing experience and high ranking, HuePress' myHue smart light products are hardware guaranteed according to international standards. , consists of:
American and European quality standards Intertek
Electrical safety standards, electrical safety from FCC
Electrical construction standards IC rated, Airtight
Energy efficiency standards
Standard for lamp life
Image of international quality certificate issued for myHue series lights:
Explanation of certifications for smart luminaires:
Intertek Certification
Intertek Group PLC is one of the leading global corporations in the fields of inspection, testing, validation and certification. The first organization in the US to be recognized.
Certifications include:
ISO 9000/ ISO 14000/ ISO 13485-MDD 

TS 16949/ QS 9000 

TL 9000 

AS 9000 

SA 8000/ WRAP 

SQF/ BRC/ HACCP/ GMP/ IFS 

Product certification according to American, Canadian and European standards.
What is FCC Certification​?[Nguồn: cite]
The United States has required standards for products that might contribute to electromagnetic interference in order to reduce the level of radio frequency (rf) interference between electronic devices. Any electronic device or piece of equipment that is sold in the United States must not compromise the safety of the American public or interfere with other electronic products.
The Federal Communications Commission (FCC) is in charge of the development, enforcement and implementation of regulations that Congress set forth in the Communications Act of 1934 and the Telecommunications Act of 1996. The FCC is an agency of the United States federal government that was created to regulate all forms of telecommunication inside of the U.S. including radio, television, digital cameras, Bluetooth, wireless devices and a broad gamut of RF electronics.
When an electronic device has an FCC certificate, it means the product has been tested to comply with FCC standards and it has been approved. An FCC certification does not imply that the product is safe or durable. It simply means that it meets regulated limits for ionizing radiation. A certification does not imply that the device was manufactured any specific way. FCC approval can be granted as long as the electronic device meets FCC emission rules and regulations and has been tested to comply with FCC standards.
Source image
What are IC Rated downlights?
IC Rated stands for an insulation contact rated downlight. If a downlight has been rated as 'IC' it means it has met the requirements set out by the New Australian Standard on Recessed Luminaires standard (AS/NZS standard 60598.2.2:2001). And, it means these products are deemed suitable for use when covered in building insulation. This means the light fitting can come into close contact with insulation, which is not the case with most downlights.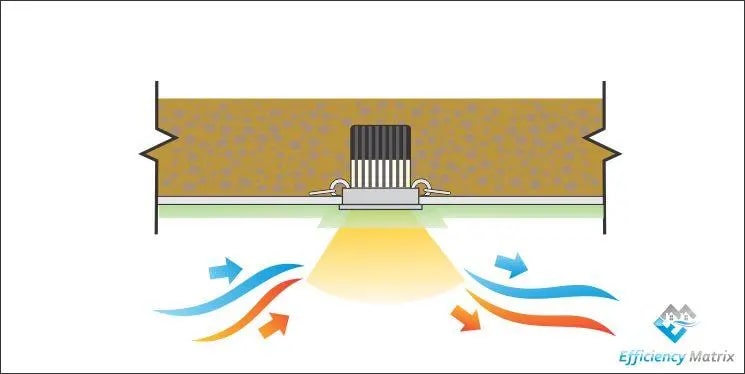 Photo – Lights with IC-4 & IC-F Rated fittings (Source)
Your home or business (hopefully!) has insulation on the roof. It's a great way to keep your property at a comfortable temperature, improve energy efficiency, and reduce heating/cooling costs. However, insulation can be flammable and installing any lighting or electrical equipment near insulation can present a fire hazard. Recessed lights, especially halogen fixtures, can reach extremely hot temperatures to produce light. Halogens reach a temperature of 300°c and this is obviously dangerous near combustible materials. LEDs can be installed closer to ceiling insulation because they are much cooler and, therefore, cannot catch fire and create fire.
Lamps that are not IC Rated (Non IC Rated) cannot come into contact with insulation. IC Rated luminaires MAY come into contact with insulation.
The aesthetic benefit of IC rated downlights is that it can sit flat on the ceiling with no gaps around the edge, unlike other types of downlights. This provides a premium look on your ceiling. IC rated lighting fixtures also reduce moisture from condensation, and since fixtures are equipped with insulation, no heat is lost in your property through fixtures.
Why ENERGY STAR?
Gaining ENERGY STAR certification means that the product meets stringent energy efficiency guidelines set forth by the US Environmental Protection Agency. Lighting products that have earned the ENERGY STAR label offer exceptional features while using less energy. Saving energy helps you save money on electricity and water and protects the environment by reducing greenhouse gas emissions.

ENERGY STAR certified bulbs:
Use up to 90% less energy than standard bulbs
Lasts at least 15 times longer and saves about $55 in electricity costs over its lifetime
Meets stringent quality and performance standards tested by accredited and third-party certified laboratories
Generates about 70-90% less heat, so it is safer to operate and can cut energy costs associated with home cooling
3 year warranty certification 
How long do LED products last? (Source)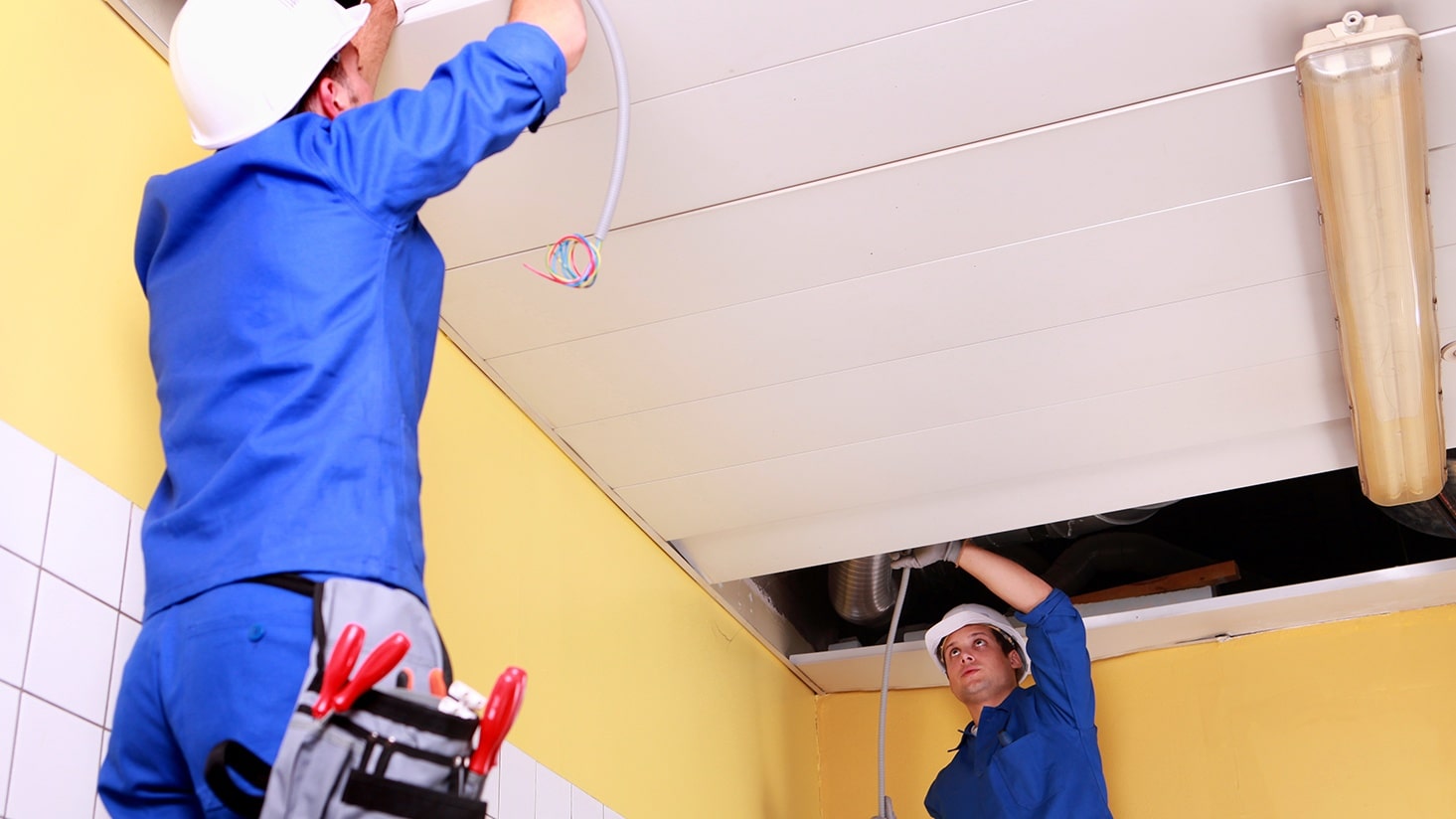 Like so many things about lighting, evaluating LEDs and lifespans isn't as simple as you might think.
There are two key terms to understand in this conversation: average rated life and lumen maintenance. First, life expectancy is assessed as average. As defined in our downloadable lighting glossary, the average rated life is:
" The average rating, in hours, indicates when 50 percent of a large group of bulbs fail (operating at the bulb's rated voltage and current). Manufacturers use three hours per warm-up for fluorescent lamps and 10 hours per warm-up for HID lamps when operating the life test. Each lamp has a unique mortality curve that describes its average lifespan. "
The uniqueness of LED technology requires a different lifespan rating system than you might find with older technologies. Without going into too much detail, most LEDs are rated for how long they will last before a certain percentage of light output diminishes. This way of looking at the life of a light source is called lumen maintenance.
LED Magazine published a thorough article on this difference in 2011. In it, they explain: "Rated lumen maintenance life is measured in hours with a constant percentage of light emitted. In other words, an L70 of 30,000 hours means that the LED under test produces 70% of the original light output at 30,000 hours If the LED has an L50 for 30,000 hours, the lumen output Its attenuation is 30,000 hours faster than the L70."
This is an important distinction when buying LEDs and considering warranties. Here's what is often overlooked: the L70 life rating on LEDs is not the same as the manufacturer's warranty.
Another important distinction when trying to determine the lifetime of an LED product: burn time. If you burn your lights or fixtures 24 hours a day, seven days a week, your product may not last as many years as advertised, which is a less specific measure of age. life than hours.
Vậy đèn LED thực sự tồn tại được bao lâu? Hãy lấy một ví dụ cụ thể:
If you buy a PAR LED bulb with a three-year warranty and an L70 rating of 25,000 hours, and you operate the light 18 hours a day, 365 days a year, how long do you expect it to last?
Running your lighting on that schedule gives you an annual burn time of 6,570 hours, so you should reach the L70 threshold about three-quarters of the way through in year 4 of lighting operation, or approximately 45 months after the installation of those PAR lights. This means that the three-year warranty will expire just a few months before reaching the L70 mark.
Admittedly, this job is not easy. As always, we'll be happy to assist you as you navigate the maze of LED lifespan ratings.
So what's next? Let's have a quick look at the structure of the different types of LED warranties.
What happens in the standard LED lamp warranty
Most standard LED warranties last between three and five years and cover only the cost of product replacement. If you hire electrical contractors to install the product, that labor may not be covered by the manufacturer's warranty, although a small number of manufacturers may be able to cover that cost in addition to the replacement cost.
To actually claim a warranty, most manufacturers will want to look at the product to make sure it has been properly installed and that user error is not a contributing factor to the product failure. Unfortunately, based on experience from conversations with various manufacturers around the country, more often than not, bad wiring or improper installation is the cause of premature fires or malfunction. In fact, products often work perfectly fine when they arrive at the manufacturer's premises, indicating a problem with the customer's socket or electrical system.
It is important to discuss in detail with your lighting professional the warranties of the product you are considering. Here are the key questions to ask an electrical system installer/constructor:
Are workers insured?

Will incorrect installation void the warranty?

How long is the warranty period?

What components are covered by the warranty?