Research from  Berg Insight  shows that 8.6 million Europeans are already using connected healthcare solutions by 2021.
The figure relates to the end of 2021 and includes traditional telecom solutions, next generation telecommunications and telehealth solutions in EU27+3 countries.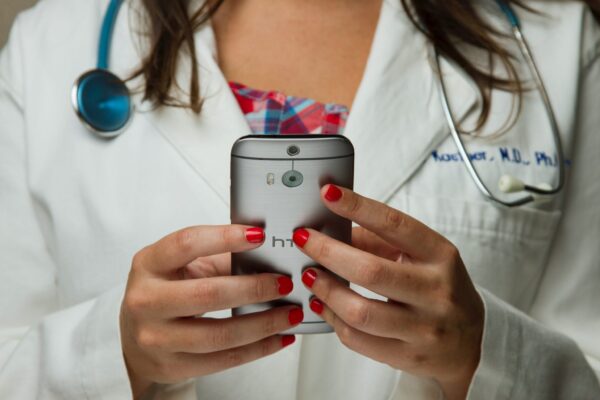 8.6M Europeans use online healthcare in 2021
Samuel Andersson, IoT Analyst at Berg Insight said: "As lockdown and isolation measures are introduced around the world, healthcare providers have had an incentive to adopt solutions. remote patient monitoring and remote healthcare," said Samuel Andersson, IoT Analyst at Berg Insight.
"This has helped to overcome some of the institutional inertia and conservatism that were previously major barriers to the adoption of these solutions."
Berg Insight expects the rapid adoption of today's connected healthcare solutions to continue.
Through 2027, analysts forecast the number of connected care users to grow at a compound annual growth rate (CAGR) of 12.1%, reaching 17.1 million.
Next generation telecommunications is expected to surpass traditional telecommunications during the forecast period with around 7.7 million users by 2027. Traditional telecommunications will take second place with around 7.5 million users, followed by telehealth with an estimated 5.7 million users.
Tunstall and Legrand are expected to retain their leading positions in traditional media across most markets but are being challenged by players including Careium, TeleAlarm and Chubb.
There is more competition in the next generation telecommunications market with many companies vying to be the leader including Essence Group, Everon, Vitalbase and Vivago in operational monitoring; Navigil, Libify, Oysta Technology, SmartLife Care and Smartwatcher in mobile phones; and Evondos, Vitavanti, AceAge and iZafe Group in drug compliance monitoring.
The telehealth market is similarly competitive and has both startups and established solution providers such as Huma, Luscii, Dignio, Comarch, eDevice and SHL Telemedicine.
Andresson adds: "Care providers will begin to offer more and more proactive and predictive services, by continuously analyzing user data and acting on anomalies.
"Such solutions rely not only on data from telecommunications devices but also from other sources such as smart home sensors, healthcare records, and connected medical devices."
Source: Iottechnews