Compared to a normal Smart light, the true 'science of lighting' myHue® will bring more values ​​than expected to users. Lights can be programmed with multiple functions for a user's busy day; At the same time, smart lighting can help users feel better during a work from home day.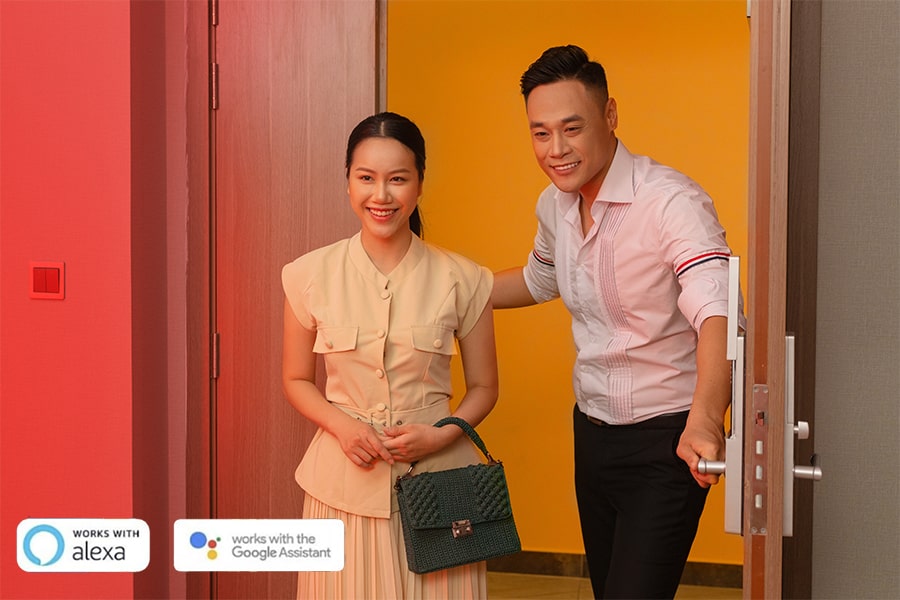 Smart lights are pre-programmed to welcome you back into your cozy home with a sense of euphoria after a day's work.
More intelligent features will bring users more experiences with unexpected new features. The myHue® Smart light product line has many smart features useful for life, including:
Change color with million colors collection.
Change the brightness of each color.
Programmable lighting modes according to each context of the day: Users can set specific effects for the lights at different times of the day and let the lights automatically repeat the mode for the next day.
Alarm timer with different alarm color modes: When a soft light raises the alarm, it feels more comfortable than hearing a shrill alarm sound. A gentle wake-up mode on the weekend will also be programmed differently from the wake-up mode on other days of the week.
Self-adjusting light helps you gradually fall asleep.
Mix colors with a multi-light system: Mixing colors from many different lights and types of lights will create a great light space for your room.
Chill to the music with sound sensor dynamic color mode: In this mode, the lights will sense the sound and change color according to each syllable
.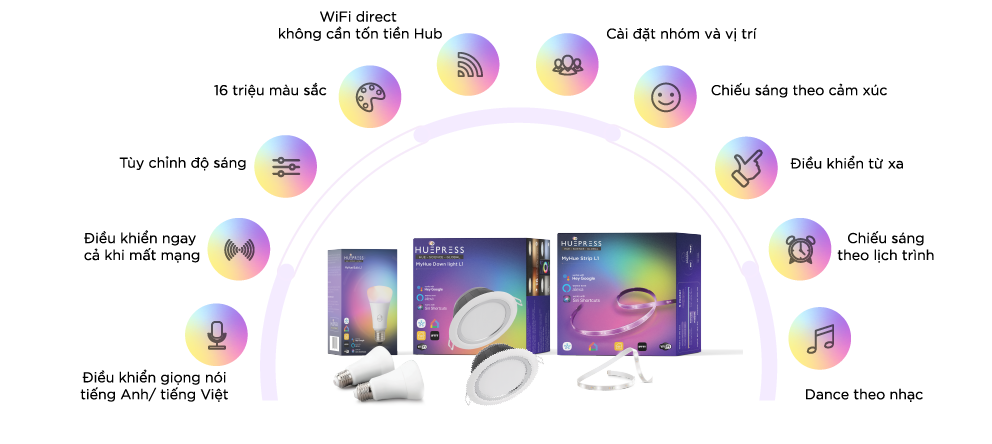 Diverse intelligent control experience
MyHue's myriad smart features add value to life
The best experience for a colorful life
With a wide range of smart features mentioned above, HuePress smart lights also allow users to control lights with a variety of best experiences. Among these are the exclusive worldwide experience features (patented) of Hue smart light. Control modes include:
One-touch and intuitive lighting adjustment.
Programmable automatic lighting mode by hour.
Share controls with family members or friends securely.
Voice control with a sound recognition system using Artificial Intelligence (AI).
Perspective control with Camera-Augmented Reality (Camera-AR).